Winter is here, and with it, dismal grey days! The lack of light and cold weather can often make us feel a little down in the dumps, but thankfully there is an abundance of ways to beat the winter blues, from snuggling up at home to planning a holiday! Here are just a handful of ways to cheer up those gloomy days when the nights are long…
Get Cosy
While many may not be a fan of the winter, there are a few things about this season that are highly enjoyable. One of them involves getting cosy! There's nothing better than arriving home after a long day at work, popping on a pair of cosy pyjamas, lighting the fire and making yourself a hot chocolate! Curl up on the sofa with a great book or watch your favourite movie and you'll quickly begin to forget about those winter blues.
In Denmark it's called Hygge, the Danish art of getting cozy, is all about embracing staying in and appreciating the warmth winter provides. Denmark is regularly listed as one of the happiest places in the world, so we should all use a little hygge in our lives if we're feeling down when the weather outside is frightful.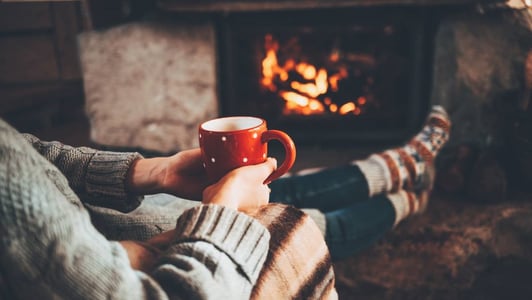 Get Baking
The smell of freshly baked bread or biscuits are guaranteed to put a smile on your face on a cold winter's day. It's also a great family activity to partake in, especially when it's too dark and chilly to venture outside.
You can use a tried and tested recipe or get creative and try something new. You can even opt for healthy baking if you're feeling particularly good! There are a number of recipes online for healthier baking, many of which taste great, so you can bake your way through winter, without a shred of guilt.
Get out for a walk
It's easy to get into the routine of coming straight home, popping on the cosy PJ's and sitting in front of the TV or fire for the evening. Although a lovely thing to do, some of us will start to feel down because we've spent too much time at home and indoors. This tends to happen often in the winter due to the weather.
However, providing it isn't raining and blowing a gale, there's nothing to stop you sticking on a few layers and going out for a winter walk when the sun is shining. Going for a walk is a wonderful and easy way to get exercise with every step you take, you pump more oxygen to your brain and release serotonin plus actual sunlight can provide a mood boost too
Alternatively, go shopping or check out a movie. Make this a weekly outing and ensure you stick to it!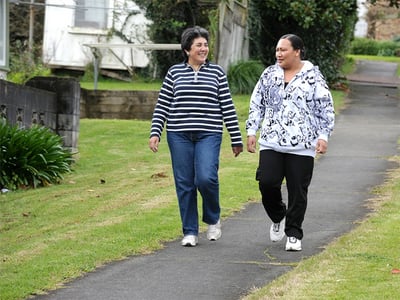 Brighten up the home
There is no better excuse to brighten up the home when the nights are dark, and the sky is grey. Buy yourself a beautiful bouquet of bright flowers boasting an array of hot hues and vibrant textures. As well as adding an instant injection of colour to any room in the household, flowers will also enhance your mood with their sweet fragrance.
There are a number of online florists offering next and same-day delivery services, meaning you won't even have to venture outside to buy your blooms, you can instead wait in anticipation for them to be delivered directly to your door.
If flowers are not your thing then you may want to invest in some new artwork or soft furnishings like throws, rugs, or cushions for that pop of colour to brighten your mood.
Exercise
It's no secret that there is a link between the amount of time someone spends exercising and their mood. Exercise is proven to release endorphins in your brain – chemicals that make you feel happier. Asides from making a difference to your physical health, they also make a difference to your mental state.
Even if you're used to exercising outdoors, and have held off due to poor weather, there are a number of things you can do inside, even from the comfort of your own home. The likes of yoga, Pilates and Zumba are all popular options. If you're unsure of what to do, simply watch an online class. Even doing regular sit-ups, press-ups and other small exercises can get the blood flowing so you stay warm on a cold winter's evening!
Plan a holiday
Having something exciting on the horizon to look forward to is a great way to boost your spirit. There is no better time to plan a holiday than in the winter months! It can be something small like a long weekend or that big road trip round the South Island you've always talked about, as long as they excite your soul.
Regardless of whether the trip is imminent or in the future, having something to look forward to will certainly cheer you up when it's too cold to venture outside. You can also use the time prior to the trip to order your holiday wardrobe or get in shape. Alternatively, you can research your chosen destination and plan all of the fun activities you want to do when you're away!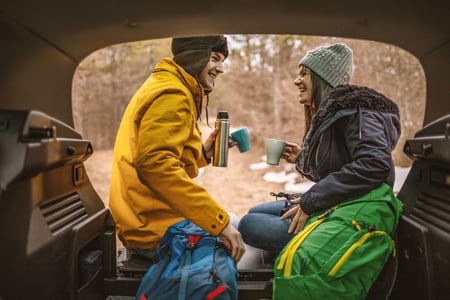 Surround yourself with loved ones
When you're feeling down in the dumps, it's important to avoid isolating yourself, so catching up with a friend or family is a great way to put an instant smile on your face, especially when you're feeling a little low. Family and friends can raise your spirits or act as a shoulder to cry on.
Bring friends and family together over a warming Sunday roast. It's a great way to stay connected so bring back the tradition of gathering around the dinner table.
If you really don't feel like going out, try calling or 'Zooming' somebody for more of a face-to-face experience than texting or calling provides. Curl up on the couch and talk the night away. This may be a video call with a friend overseas or just a good friend for a good natter.
When you think about it, winter's only one fourth of the year — easy peasy! You don't have to surrender to the season and just accept that you're going to be miserable for a couple of months. Instead, resist and fight it! Once you learn how to cope with the change of moods that comes with the changing of seasons, you'll be more prepared each and every year. Bring it on, winter.