It's New Year resolution time. They're fun to make but extremely difficult to keep up the enthusiasm months after you've put the Christmas decorations away. The problem is many healthy resolutions are too big and too vague to actually accomplish — so aim smaller and go specific.
This year, pick one of our worthy resolution picks, and stick with it. Here is a list of 8 easy Resolutions to jump-start 2020 and keep you on track for a healthier new year. If you don't like the idea of making resolutions, think of this as a personal health experiment. You're not really committing yourself to sweeping changes, just dabbling. And when you check one of these resolutions off your list, you'll feel so much better about yourself.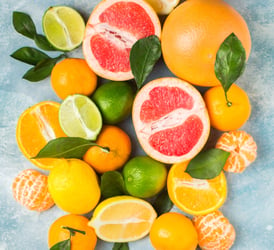 1. Add more citrus to your grocery cart.
When you see all those gorgeous in-season grapefruits, oranges, mandarins, and lemons in the produce aisle, grab an armful. Those citrus fruits can help keep skin looking healthy thanks to vitamin C, which aids in collagen production. In fact, recent studies found that people who ate foods high in vitamin C had fewer wrinkles and less age-related dry skin than those who didn't.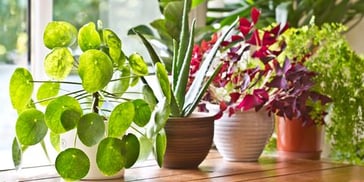 2. Become a plant owner
Swing by the garden center after brunch this weekend. Just the presence of indoor plants can lower human stress levels, and one study found that actively caring for plants calmed the autonomic nervous system and lowered blood pressure. And when people work near plants, they report greater concentration, satisfaction, and perceived air quality.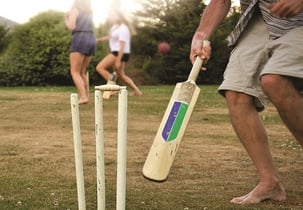 3. Explore new hobbies
Say no to sleepy weekends and find yourself a new hobby. It can be whatever feels fun and happy. Grab the cricket bat and join in with the family, attend a yoga class, or participate in community activities, etc... When researchers followed 7,500 people for 25 years, they found that those who complained of major boredom were roughly twice as likely to die from heart disease.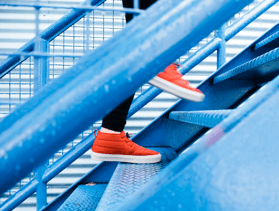 4. Take a stairs
Making small, daily changes such as taking the stairs instead of the elevator may seem minor, but they can make a big difference for your health in the long run.
Take 10 minutes to run up the stairs in your office or home. A recent study found that tired women who climbed stairs for 10 minutes got a bigger energy boost than those who had the caffeine equivalent of a can of soda or half a cup of coffee (and burned calories too!).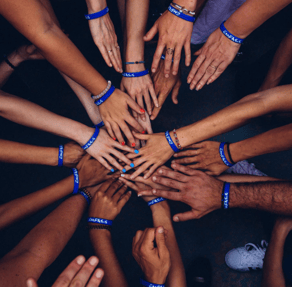 5. Volunteer
We tend to think our own bliss relies on bettering ourselves, but our happiness also increases when we help others. And guess what? Happiness is good for your health. A study from Explore Health found that people with positive emotions were about 20% less likely than their gloomier peers to have a heart attack or develop heart disease. Other research suggests that positive emotions can make people more resilient and resourceful.
6. Plan a holiday
Women who go on holiday at least twice a year have a lower heart attack risk than those who do so rarely. And researchers have found that even thinking about an upcoming trip can boost happiness for weeks. Enjoy sunrise yoga, kayaking, rock climbing, and hiking with your crew. Do remember to get yourself and your family covered from the unexpected incidents. We know you don't plan for things to go wrong while you're away, but if they do, plan ahead. If you need help to prepare for your vacation, just click the button below.
7. Book all your doctor's visits for the year.
Open up your diary and make your appointments for the year in one sitting — not only will you get the anxiety-inducing nuisance over with, but exams will be less likely to get squeezed out as life gets bonkers. Start with your GP, and ask which screenings (e.g., mammogram, colonoscopy) you're due for. Then move onto the Dentist and Optometrist - to examine your eyes or check your teeth. Any special tests or medical advice that you need for the new year? List them all down and look after your health needs. Remember to use our day-to-day health support to get you and your family protected.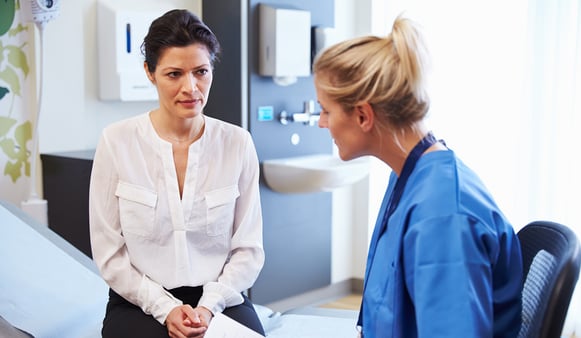 8. Stay in touch with loved ones.
Research proves time and again that people who build lasting relationships enjoy longer, healthier lives. In the age of social media, it's never been easier to stay in touch or reconnect with family or friends. Make it a habit to check in with loved ones in the New Year. Jot down a list of people who you wish to reconnect with, and commit to reaching out via text, phone call, social media, or in-person to ensure you make time for the important people in your life.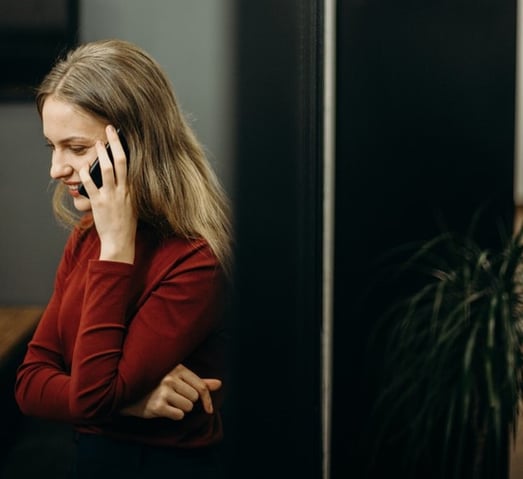 So whether your plan is to exercise more, eat healthier, or ditch drinking, coming up with a New Year's resolution is easy — sticking to a new habit or routine, make sure you start slowly, pick something small and attainable and you will likely be far more successful in the long run.