HealthCarePlus has partnered with The Food Cruncher, a New Zealand based company set up to give people evidence-based nutrition information about food. Sick of seeing all the fake news about food and nutrition they decided to do something about it. We like what they do and that's why we want to work with them.
We will regularly feature articles from their experts that we hope will help our Members improve their health just by focusing on eating well (a plant-based diet), exercising daily, maintaining a healthy weight, and reducing stress.
---
If you haven't heard to term 'lifestyle as medicine' listen up.

Chronic lifestyle diseases, like obesity, type II diabetes and heart disease are largely the result of poor nutrition and a lack of physical activity and exercise. There is more evidence supporting this than I can write in a blog but see the link for 'the science' below for evidence that supports this statement.

Lifestyle diseases are the leading cause of death in the modern world. Cardiovascular disease and cancer represent more than half of all deaths in the U.S. Obesity and type II diabetes are strongly associated, and also promote, cardiovascular disease and cancer.

Lifestyle Medicine consists of recommendations aimed at allowing people to live longer healthier lives, with an improved quality of life.
Key recommendations include:
Healthy Eating

Healthy Weight

Active Living

Avoidance or Stress

Lifestyle medicine supports a whole, plant-based diet full of nutrient-rich foods. Foods such as leafy greens, vegetables, fruits, legumes, and whole grains should make up a large part of the diet. A whole, plant-based diet also minimises animal-based products, processed foods with added sugar, salt, and oil. Plant-based diets have strong evidence in reducing the risk for developing cardiovascular disease and some cancers. A plant-based diet is also one that is anti-inflammatory. Inflammation is associated with obesity and diabetes.
Inflammation, Obesity, Diabetes, Cardiovascular Disease & Cancer


Inflammation
The world we live in promotes inflammation, and inflammation is a characteristic of almost all chronic diseases.
Obesity
Two thirds of the Western world are either overweight or obese. Obesity is an inflammatory disease, with obese people more likely to live in a chronic (long term) state of inflammation.
Diabetes
Diabetes rates continue to rise around the world and is a major risk factor for developing cardiovascular disease. Diabetes is also an inflammatory condition. While reducing refined sugar is an important strategy in the management of type II diabetes, less attention has been paid to the impact of protein on type II diabetes. Recent research demonstrated that vegans had the lowest risk of type II diabetes and that by just substituting 5% of calories from animal (meat and dairy) protein to plant protein, resulted in a 23% reduced risk of diabetes. In general, multiple studies show that a plant-based diet can significantly reduce the risk for type II diabetes.


Cardiovascular Disease
Cardiovascular disease is the leading cause of death in the U.S. There are a large number of studies that show a plant-based diet can not only reduce the risk for developing cardiovascular disease but can actually reverse the condition – something medication is unable to provide. Reducing the amount of red meat eaten seems to have a particularly strong effect in reducing cardiovascular disease risk. In addition, reducing processed foods, added sugars, salt and fat also promote cardiovascular health.
Cancer

Worldwide, cancer is a leading cause of death. Colorectal cancers have been linked to inflammation; obesity has been linked to the development and progression of prostate cancer, and obesity has also been linked to the development of breast cancer. Diets that are low in fibre promote inflammation, and as we see from the above, inflammation is associated with all these lifestyle diseases.
Diet Recommendations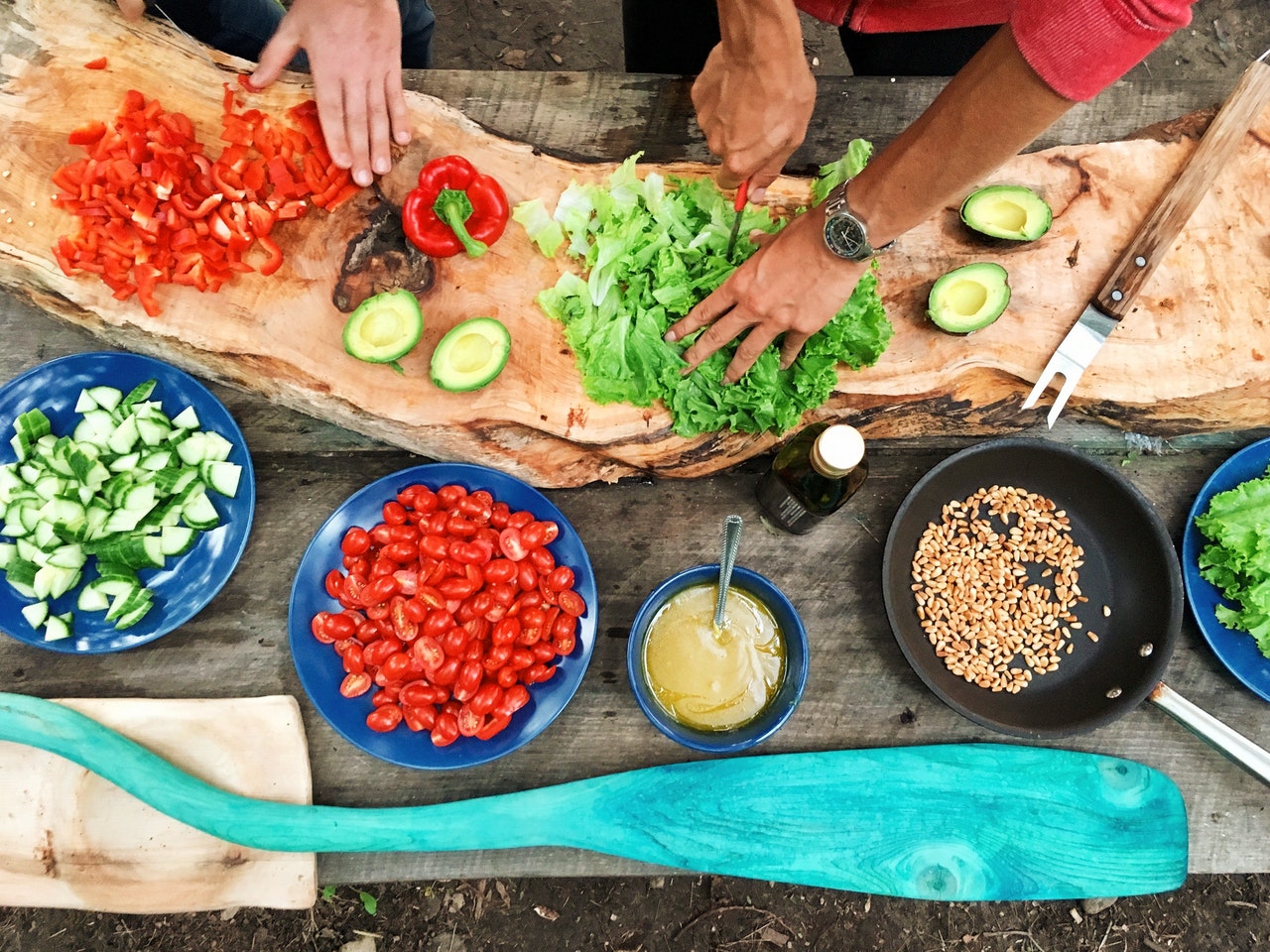 An anti-inflammatory diet is one that consists of:

• Leafy greens, vegetables, squash, garlic, mushrooms
• Fruits such as banana, pomegranates
• Legumes such as green beans, lentils, soybeans, sugar snap peas
• Whole grains such as quinoa, wheat, oat, rice, pasta, barley, corn
• Seeds such as flax, chia, pumpkin, sesame
• Plant-based dairy such as soy, almond and rice milk


Foods that may promote inflammation include:
• Meat: beef, pork, lamb, chicken, turkey
• Processed meats: ham, bacon, salami, turkey, chicken
• Animal dairy – milk, cheese, yoghurt, kefir, sour cream, cottage cheese, butter
• Sugar substitutes and refined sugars
• Processed foods: refined grains (white breads, cookies, fried potato chips)
• Soft drinks, alcohol.

To live a longer, healthier life, free of preventable disease, focus on eating well (a plant-based diet), exercising daily, maintaining a healthy weight, and reducing stress. The lifestyle diseases discussed above can be at least reduced, if not reversed, with lifestyle as your medicine.
Want to learn the truth about Food and how to be healthy?

If you are interested in improving your health for the long term, and never want to go on another 'diet' ever again, think about subscribing to The Food Cruncher – for all things nutrition. No fads. Only evidence-based nutrition information.
And remembers as a Member of HealthCarePlus, we can offer you a discount on all plans of 10%. This discount is only available to HealthCare Plus members and their whānau. Just use the code 10HCPFOREVER to access your discount.
The Science:
https://lifestylemedicine.org/ACLM/Lifestyle_Medicine/Scientific_Evidence/ACLM/About/What_is_Lifestyle_Medicine_/Scientific_Evidence.aspx?hkey=ed4b4130-6ce9-41bb-8703-211bc98eed7f

Bodai BI, Nakata TE, Wong WT, et al. Lifestyle medicine: A brief review of its dramatic impact on health and survival. Perm J 2018;22:17-025. DOI: https://doi.org/10.7812/TPP/17-025

Malik VS, Li Y, Tobias DK, Pan A, Hu FB. Dietary Protein Intake and Risk of Type 2 Diabetes in US Men and Women. 2016. Am J Epidemiol. 183(8):715-728.
---
The Food Cruncher provides general information and a forum for discussions about health, wellness, food and related subjects. The information and other content provided in this website, or in any linked materials, are not intended and should not be construed as medical advice, nor is the information a substitute for professional medical expertise or treatment.

If you or any other person has a medical concern, you should consult with your healthcare provider or seek other professional medical treatment. Never disregard professional medical advice or delay in seeking it because of something that you have read on this website or in any linked materials. If you think you may have a medical emergency, call your doctor or emergency services immediately.

The opinions and views expressed on this website have no relation to those of any academic, hospital, health practice or other institution.