In New Zealand, prostate cancer is the most common cancer in men, around 3,000 registrations each year and about 600 deaths from prostate cancer each year.


With one in eight men getting prostate cancer, early diagnosis and effective treatment saves lives.
Typically men don't know how dangerous this disease is, they don't talk to their doctor about it, their doctor doesn't talk to them about it, or they simply don't know they may have it as they have no symptoms and don't feel unwell.
Early detection is key and don't wait for symptoms, many men don't have them when they are first diagnosed.
Who should consider getting a check?
Routine screening for prostate cancer in all men without symptoms is not recommended in New Zealand at present. However prostate checks are important for men who:
Are over the age of 40 if there is a family history of prostate cancer;
Are older than 50, but younger than 70.
Family history is important. Any man around the age of 40 years who has a close relative with prostate cancer, especially if that relative had cancer diagnosed before the age of 60-65 years, should consider seeing his doctor for the above assessment.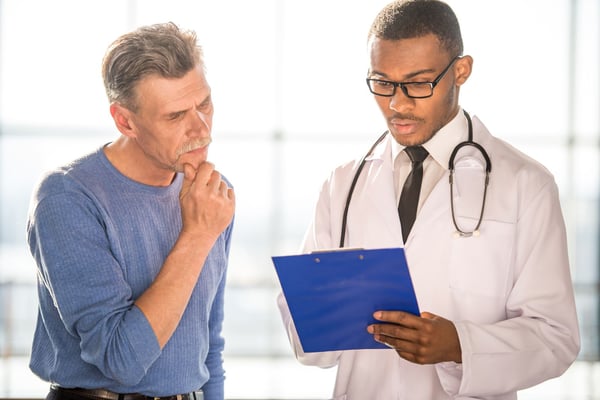 If you are in those two groups then talk to your doctor first and they will help guide you in deciding if it is the right course of action.
Also The Ministry of Health has developed the Kupe website to help you decide if a prostate check is right for you. It will help you understand the risks, benefits and implications of prostate testing, so you can have an informed conversation with your doctor.
Screening and Early Detection of Prostate Cancer
A check is quick and has no risk of side effects but can only tell you if there is a possibility that you already have prostate cancer.
There are two simple tests for prostate cancer and it is recommended that both are done each year.

The PSA (prostatic specific antigen) blood test is a simple test than can be done in conjunction with other blood tests (e.g. cholesterol) as part of a routine health check-up.

The Digital Rectal Examination (DRE) is a physical examination where the doctor checks the size, shape and hardness of the prostate gland by inserting a gloved finger in to the rectum.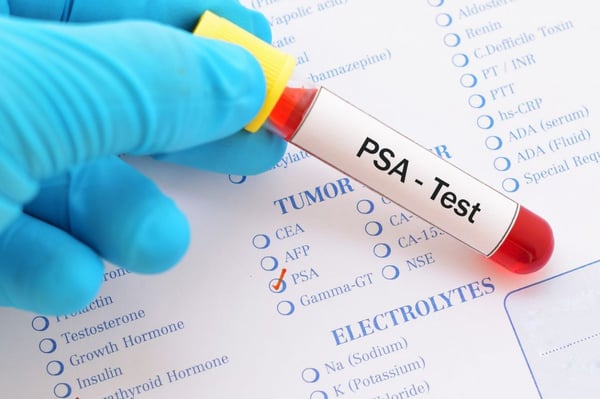 It may not be Cancer
Many men begin to have problems with their prostate as they get older.
Usually the first sign of trouble is with passing urine. A man may notice one or more of the following symptoms:
trouble getting the flow of urine started, especially if in a hurry
trouble stopping the flow of urine ("dribbling")
the stream of urine is weak, or it stops and starts
needing urgently to pass urine at any time
feeling a need to pass urine more often during the day, even though not much comes out
getting up at night to pass urine more than once
feeling a need to pass more urine, even though none comes out
pain and/or burning when passing urine; this may be a sign of infection
In men with prostate problems, nine out of ten will have a prostate which has grown too big. This puts pressure on the urethra and may squeeze it enough to block outflow of urine.
This condition of enlarged prostate is called "Benign Prostatic Hyperplasia" or BPH. Benign means it is not cancer, and hyperplasia means "too much tissue".
BPH occurs with ageing. It affects more than half of all men older than 50.
Medicines or surgery are used to treat it but only when symptoms become troublesome. Remember, BPH is not prostate cancer even though most of the symptoms are the same when passing urine.
The other main prostate issue is infection, this is called Prostatitis. It can cause pain, fever, swelling of the prostate, and blood in the urine.
It may have symptoms similar to BPH. Prostatitis is usually treated with antibiotics. Infection of the bladder usually occurs at the same time as infection of the prostate.
Your doctor will determine whether the problems are due to BPH, prostatitis, prostate cancer or some other cause. So get that check.
Remember we can help with the cost
Under the Medical, Specialist and Tests benefits of our day to day health plans, Members who have been with us for more than 3 months can claim back 50% of the GP Visits and Prostate checks.
If you have any questions about cover benefits and claims, please call us on 0800 600 666 or send an email to claims@unimed.co.nz.
For those who are Union members but not yet HealthCarePlus Members, please click below to see how you can get the benefits.