With the reopening of the New Zealand borders, strains of influenza that have been absent, or below pre-pandemic level, will be circulating in our community again. Our flu rates have been very low in the last two years due to lock downs and border closures which means we don't have strong natural immunity to the new flu virus strains.
Therefore it's even more important to get a flu vaccination as soon as possible this winter.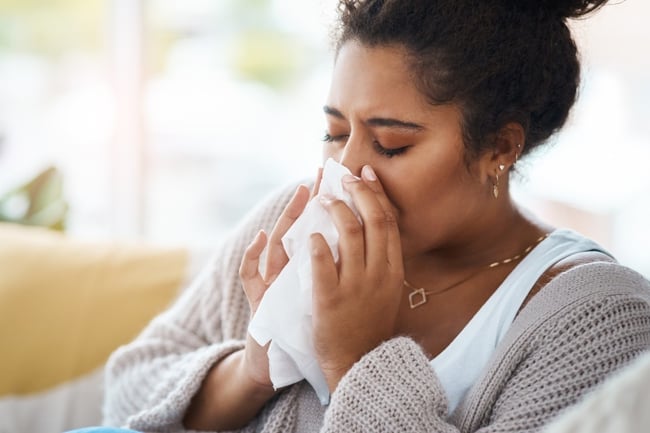 For some of us, the flu vaccination is free and many more people are eligible for the free flu vaccination this year (see below to see if you are eligible), but don't worry if you are not our three Primary Care Plans will cover you for 50% of the cost back subject to the benefit maximums.
Protect yourself, and your whānau, from the flu this winter 
The influenza immunisation programme has started and runs to 31 December 2022. It is best to get the flu vaccine as soon as possible, because winter is the time when you are most likely to come into contact with the flu. It takes about 2 weeks for your flu vaccination to be most effective. Even if you haven't had the flu vaccine before winter, you can still get it in the following months.
Are you eligible?
Many more people are eligible for the free flu vaccine this year:
Māori and Pacific people aged 55 to 64 years (new for 2022)
Being Pregnant
people aged 65 years and older
people aged 6 months to under 65 years with certain medical conditions
tamariki aged 4 years or under who have been hospitalised for respiratory illness (including measles) or have a history of significant respiratory illness.
65+, or 55+ and Māori or Pacific
In 2022 the flu jab is free for Māori or Pasifika aged 55 and over
As you get older, you're at higher risk of catching flu and developing complications, particularly if you are 65+, or 55+ and Māori or Pacific. The flu can be serious and make people very unwell. It affects the whole body and can last up to a week or more.
In some cases, the flu can put people in hospital – particularly if you are 65+, or 55+ and Māori or Pacific.
In severe cases the flu can be fatal – around 500 people die from the flu every year.
As you get older your immune system isn't as good at protecting you, even if you feel fit and healthy. That's why it's important to boost your protection with a flu jab.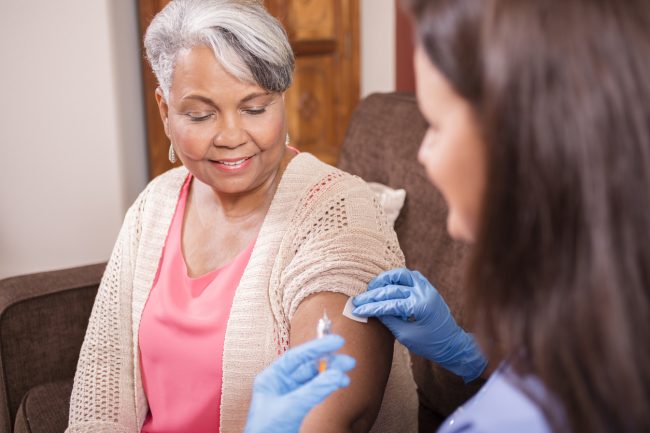 Being Pregnant
It's more important than ever to protect yourself and your baby from the flu by getting your yearly flu jab as soon as you can.

Being hāpu (pregnant) and getting the flu means you're:
at increased risk of pneumonia

nearly five times more likely to be admitted to hospital with flu compared to a non-pregnant woman
Antibodies your body makes from the flu jab are shared with your pēpi (baby), so when they're born, they have some protection against the flu for the first few months of their life.
Newborns and young infants are more likely to end up in hospital with flu than older children, so the protection they receive from you in the womb could make all the difference.
Underlying health conditions - (6mths to 65 years old)
Flu can make an existing condition such as asthma, emphysema, heart disease, or diabetes, a lot worse. People with a range of underlying health conditions are eligible for a free flu jab.
Free flu jabs are available for people aged 6 months and over with any of the following conditions:
Cerebrovascular disease
Chronic heart problems, excluding high cholesterol or high blood pressure, if they haven't caused problems with other organs
Chronic breathing or lung problems, including asthma where regular preventative medicine has been prescribed
Diabetes
Chronic kidney disease
Cancer that's not in remission, excluding skin cancers if not invasive
Other conditions such as autoimmune disease, immune suppression, immune deficiency, human immunodeficiency virus (HIV), transplant recipients, neuromuscular and central nervous system diseases, cochlear implant, error of metabolism at risk of major metabolic decompensation, pre- or post-splenectomy, Down syndrome, haemoglobinopathies and children on long term aspirin.
Getting the flu vaccine is more important than ever during the COVID-19 pandemic
Getting the flu vaccine will reduce your risk of catching the flu.
In the past few years, COVID-19-related restrictions resulted in a lower than usual flu season. Experts are uncertain how lifting the COVID-19 restrictions will affect the upcoming season. Natural immunity to flu is expected to be lower than usual, potentially putting more vulnerable people at risk of serious illness or death.
The flu vaccine can be given at the same time or immediately before or after the COVID-19 vaccine. If given at the same time, you will receive the vaccines at separate places on your arms and with different syringes.
Remember we've got you covered
If you aren't eligible for a free flu jab but you are a Primary Care, Primary Care Extra or #Care4u then you can claim back 50% of the cost as part of our Medical, Specialist and Tests cover up to the maximums for your plan. See your Policy Document for the full details.
If you don't have one of our day-to-day healthcare plans you can get a quote by clicking on the banner below:

Finally for more information related to the flu here in New Zealand, check out health Health Navigator NZ's really useful flu resources page so that you can be prepared and know what to do.
HealthCarePlus provides general information and the information provided in this article, or in any linked materials, are not intended and should not be construed as medical advice, nor is the information a substitute for professional medical expertise .