Sorted Money Week is the annual campaign to demystify money and raise our financial capability by providing a dedicated week to raise Kiwi's attention and engagement on money matters.
Sorted Money Week is for all New Zealanders, but particularly helpful for those less experienced or overwhelmed by money, who are seeking to increase their knowledge and confidence. Building on last year's successful campaign that was born from the explosion of questions about money during COVID-19. Everyone was in the same boat, with people more openly talking about money and seeking help.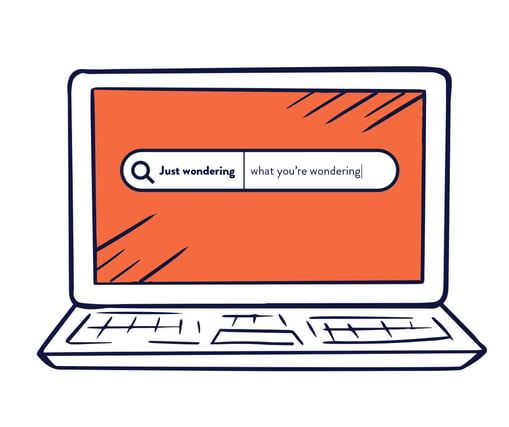 'Just wondering' is still relevant for 2021 to help keep the kōrero going on money questions we all want answers to. Once again, Sorted Money Week is creating a safe, inclusive place for people to ask any money questions and provide useful, non-judgmental and trusted information for people to learn about money.
WONDERING ABOUT MONEY?
Any money question is a good question. It's ok to ask.
Lots of us are in the same boat with money worries and asking the same questions. • It's good to open up and talk about money issues – you'll find you're not alone.
Involve your whānau and trusted friends to kickstart the kōrero, ask questions – we all have so much to learn from one another.
We often have money questions or just make do with what our tīpuna taught us. What's an answer you'd like to pass on to your mokopuna to enable them to stand on their own feet and provide for their whanau?
By getting answers to those money questions swirling around in your head, it will ultimately improve your wellbeing, protect your whānau, and your community.
To answer any money questions you may have, go to sorted.org.nz/justwondering.
START HERE
What you were wondering: answers to your top 10 money questions from 2020
FREE TOOLS TO GET SORTED
Sorted also offers you a range of free tools and resources to help you achieve any of your financial goals no matter what stage of life you are in. These have been developed by qualified financial advisors and are simple, easy to use and not affiliated with any financial institution. You can access these tools through the links below:
Source: sorted.org.nz
IF IT"S A QUESTION ABOUT INSURANCE...
Our HealthCarePlus Reps are here to help too
If you need to understand more about insurance - how to protect your income, health, mortgage or life? We have a nationwide team of financial advisers who can provide you with personalised financial advice tailored to your specific insurance needs.
Our HealthCarePlus Representatives can meet with you (and your partner) after work either via a "Zoom meeting" or in person to discuss your individual needs, prepare personalised plans and assist you with applying for any insurance to address those needs.
"Neil McKenzie has been our insurance advisor for over ten years. During that time he has met with us regularly to ensure our ongoing insurance needs are met in a way that best suits our stage of life. Neil has patiently answered questions and supported us with any queries or issues we have had. We would highly recommend using Neil for your insurance needs."

Ngaire & David, Canturbury

"I cannot speak more highly of Louisa. Since my cancer diagnosis, she has been on the journey alongside me every step of the way. I have relied on her to contact Partner's Life on my behalf to have my procedures approved and make my claims when I was physically and emotionally unable to do this myself. She went far beyond the call of duty and I am so grateful to her for the help she gave me at a time when I most needed it."

Sharon, Auckland

Anthea confidently and professionally led us through the rather daunting process of life insurance, providing sound advice in plain language and answering any questions we had. Nothing was a problem for her and she worked very flexibly with our busy schedules, to enable us to get good value cover organised quickly and efficiently. Thanks for all of your help Anthea."

Robyn & Rocky, Auckland

"Shane King has been my adviser for many years and over the past 10 months he has handled all my claims and paperwork. In January I had a major operation on my head and I could not have handled my claims without the expertise and compassion shown by Shane. Shane has minimised my stress and looked out for me. I have complete confidence that he will continue to make sure I am fully informed and receive the best care and cover I am entitled to."

H. Wanganui
So click the button below to book a no obligation and no cost appointment with the HealthCarePlus Representative closest to your area.
In addition to getting support and information from our Reps, you can read our series of "all you need to know about insurance" guides and tools.