Recently we've had a number of questions about our Online Claim Form and how to make a claim online. So we've updated our initial blog from April about how to use our Online Claim Form, including where to find it. So before you make a claim have a look at our updated step-by-step guide to make it easier for you to complete an online claim:
1. Locate your fillable claim form
2. Download the fillable claim form & Save it to your computer FIRST
3. Open it with your PDF reader programs & Fill it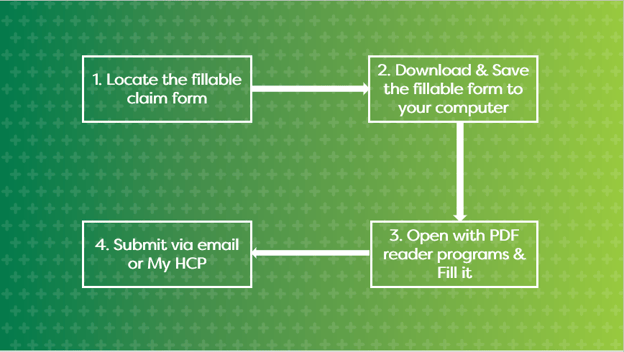 Locate your fillable claim form
It's important that you know where to find the claim form. With HealthCarePlus, you can get access to our form in just two clicks. It is so simple, all you need to do is visiting our Home page, then click on the "Make a claim" button on the top-right hand corner.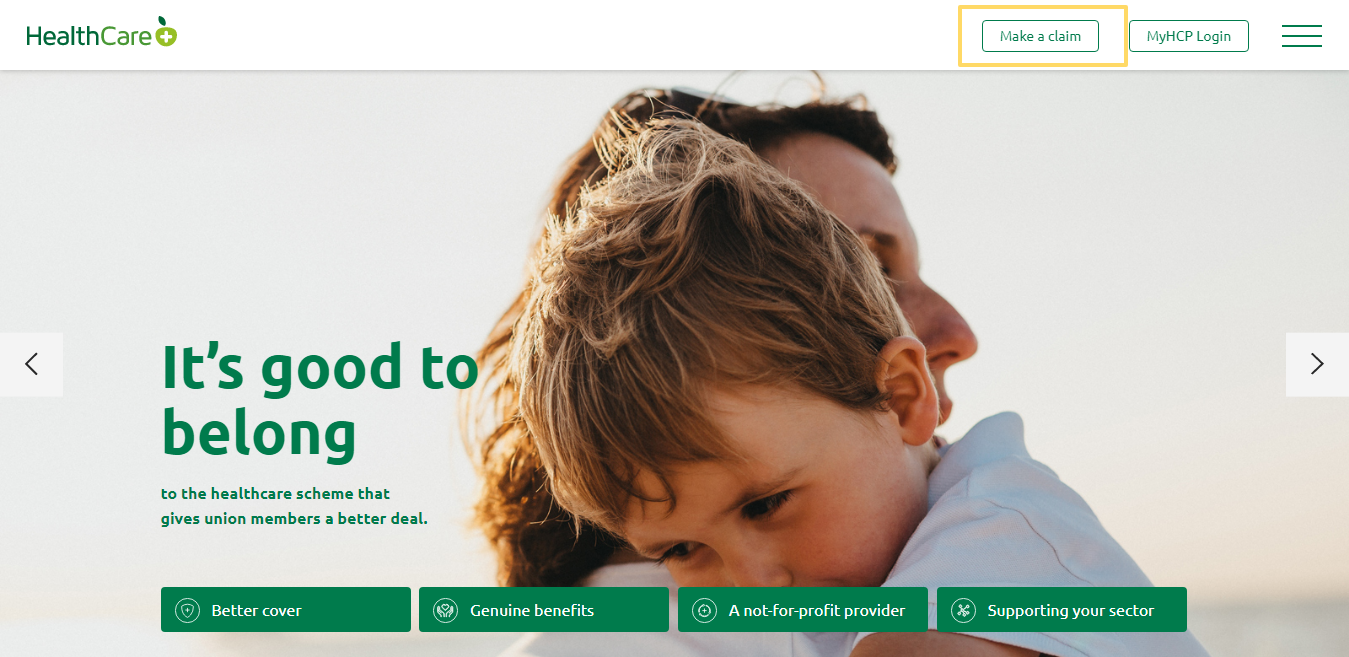 A new tab will be opened with details about how to make a claim.
If you are Primary Care, Primary Care Extra, #care4U policy holders, you can navigate to HealthCarePlus Claim Form (Fillable) and click on the button to download the form.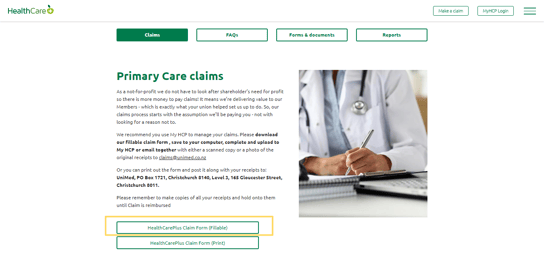 If you have a Hospital Select Plan then you can scroll down to the "Hospital Select Claims" section where you can download "Prior approval form" and "Confirmation of surgery form".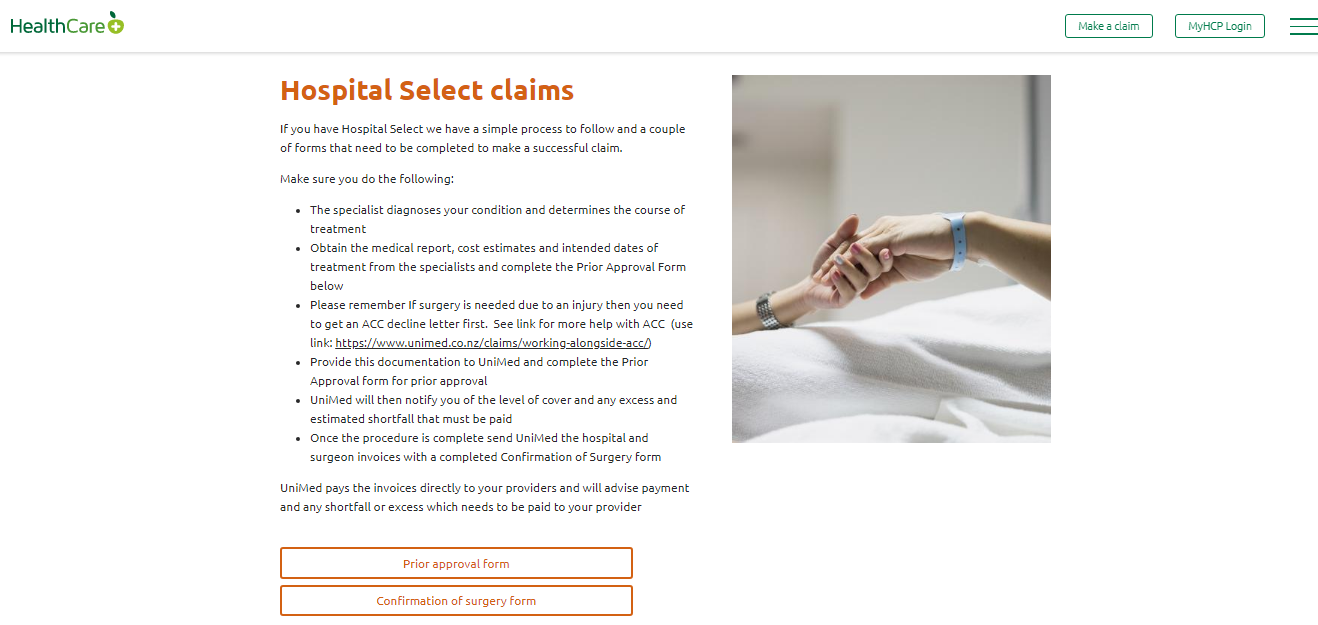 Please note that Hospital Select Plan are managed through your HealthCarePlus Representatives and any claims can be made by contacting them or by contacting the Insurer directly. More details on our website here.
Download & Save the form to your computer FIRST before completing it
We suggest that you first download the PDF form to your computer or network drive, and then open it with Adobe Reader or Foxit Reader and fill it.
Note: For Chrome & Mac users, DO NOT use the preview program to fill in the PDF form because Safari & Chrome's built-in PDF viewer does not support saving of updates made to fillable PDF docs.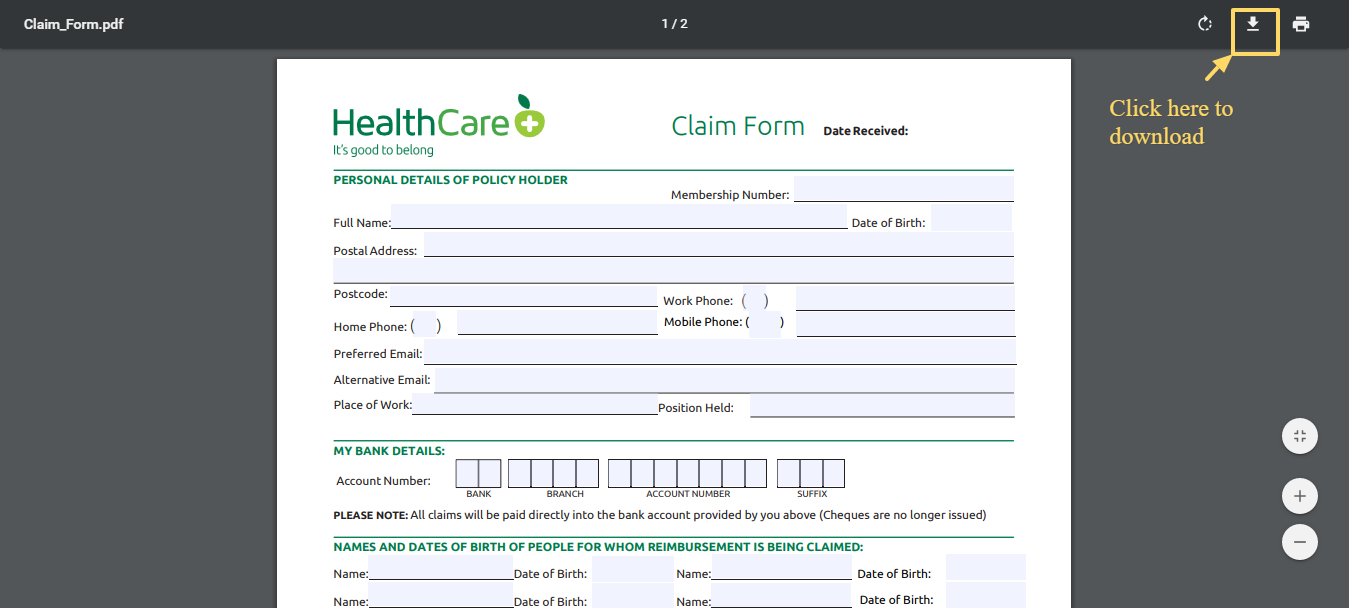 Open the form with your PDF reader program & Fill it
Once you download and save it to your computer, you can easily fill in the form with your details. By default your web browser might open the form in the browser window. For those who use Chrome & Mac, filling the claim form in your browser will not save properly.
So, we recommend: After downloading the fillable form, open & fill it with PDF readers in your computer, then SAVE it. To do it, you just need to right click on the PDF file and choose open with Adobe Acrobat or Foxit Reader.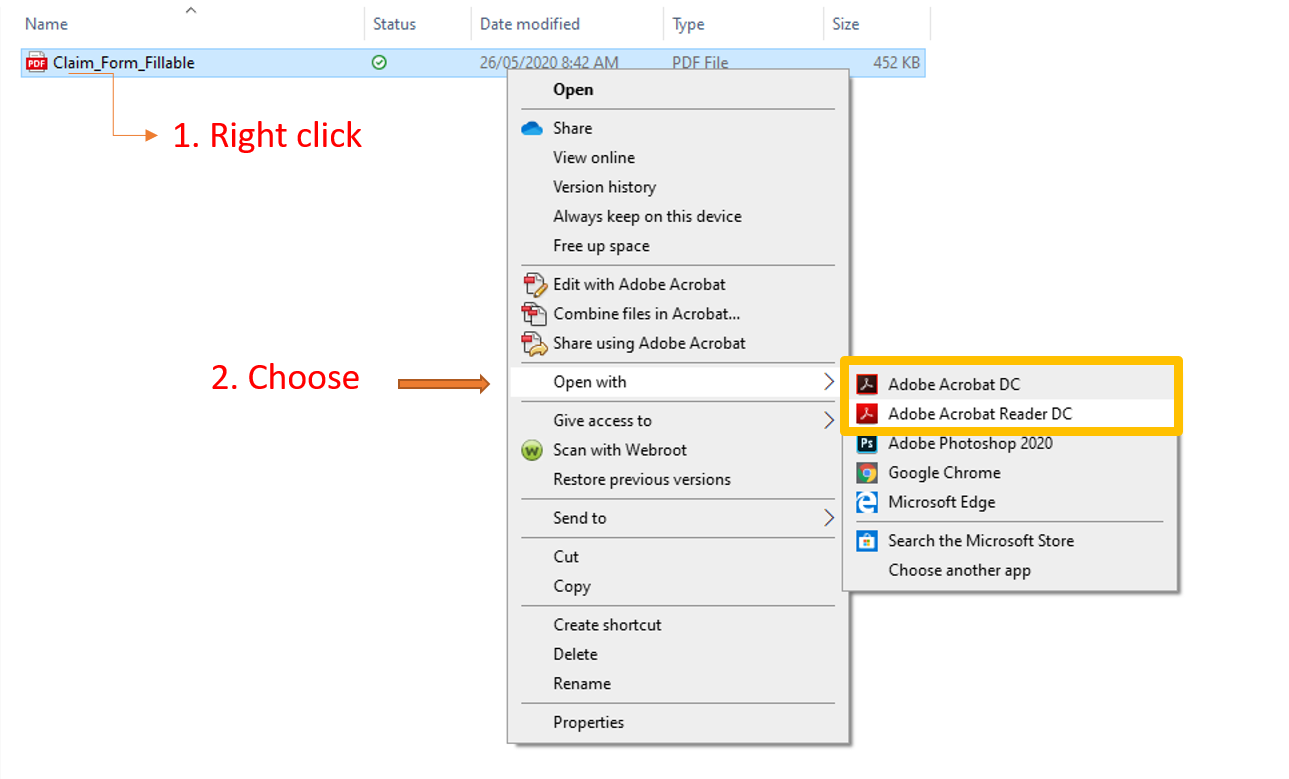 Submit your claim
With HealthCarePlus you have two ways to submit an online claim:
1. My HCP
All you need to do is uploading your completed claim form together with a scanned copy or a photo of the original receipts.
All members have access to My HCP and it's easy to register for it too.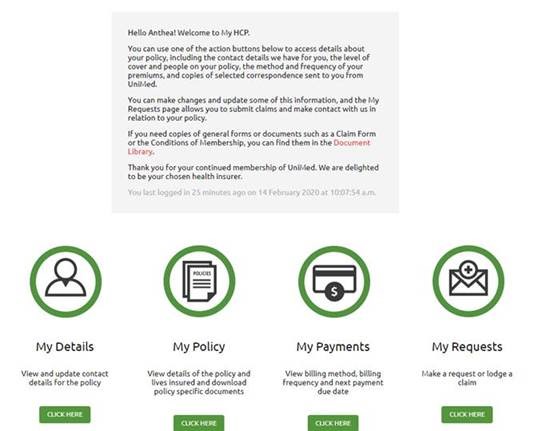 2. Send an email to claims@unimed.co.nz
If you don't use My HCP, then you can submit a claim by attaching completed claim form to an email along with your scanned or photographed receipts and send it to claims@unimed.co.nz.

Please note that there's a free scanner that might help you attaching claims documents. CamScanner is a free app on Android and Apple that easily converts your photos to pdfs. Click on the link below to download.



Notes to avoid delayed claim payments

Please make sure you do the following to avoid delayed claim payments:
Ensure all relevant sections of the claim form are completed
We recommend that all scanned or photographed receipts are legible and are itemised, showing the date of treatment, treatment provider, patient treated,description of health services received and fees charged.
If you have a receipt for $100 or more make sure it's accompanied by an itemised bill not just an EFTPOS or credit card receipt
It's important to retain your original receipts until claim settlement in the event they are required to assess your claim
For any questions, Members can contact us on 0800 600 666 or send an email to claims@unimed.co.nz