HealthCarePlus has joined up with Liz Koh, an author and speaker, who brings a wealth of experience to retirement planning. Liz has spent many years writing about financial matters, sharing the knowledge she has acquired from working with clients over the last two decades. Her mission is to help you enjoy life—to the max! We like that and we are delighted in partnering with Liz to provide information and resources to help our Members get the most out of their retirement years.
We will regularly feature articles from Liz and in this post, let's read about "training to live well after 65: Sexology and retirement savings brought together". This is an interview Liz did recently with Stuff NZ.
---
"The starting question is what do you want to do with the rest of your life," says money expert Liz Koh.


After decades as a financial adviser, Koh ushered in her own retirement from the profession by creating an online education business offering courses for retirees on how to manage their finances.
But Enrich Retirement is not just about making a retirement nest egg last for the rest of retirees' lives, it's training to live the best retirement possible.
Which is why the experts in the subscription education service includes health experts, yoga experts and even a sex therapist.
Koh said the business was set up to fill a knowledge gap, to give people the skills to manage their finances after they stop work.
"There's no real source of advice for how to generate an income from your nest egg, how to decumulate, how to plan the next 20 or 30 years of your life," Koh said.
That not only involved continuing to invest, but also being able to work out what people could afford to spend with the confidence that they wouldn't run out of money.
It's an issue Te Ara Ahunga Ora The Retirement Commission has recently reported on as it prepares to provide its 2022 advice to the Government on retirement policy.
Among its recommendations is that KiwiSaver providers be required to contact people approaching retirement with information and guidance on their options.
More online tools and calculators needed to be developed to help retirees work out how much they can spend to make their money last, a report it published in June said.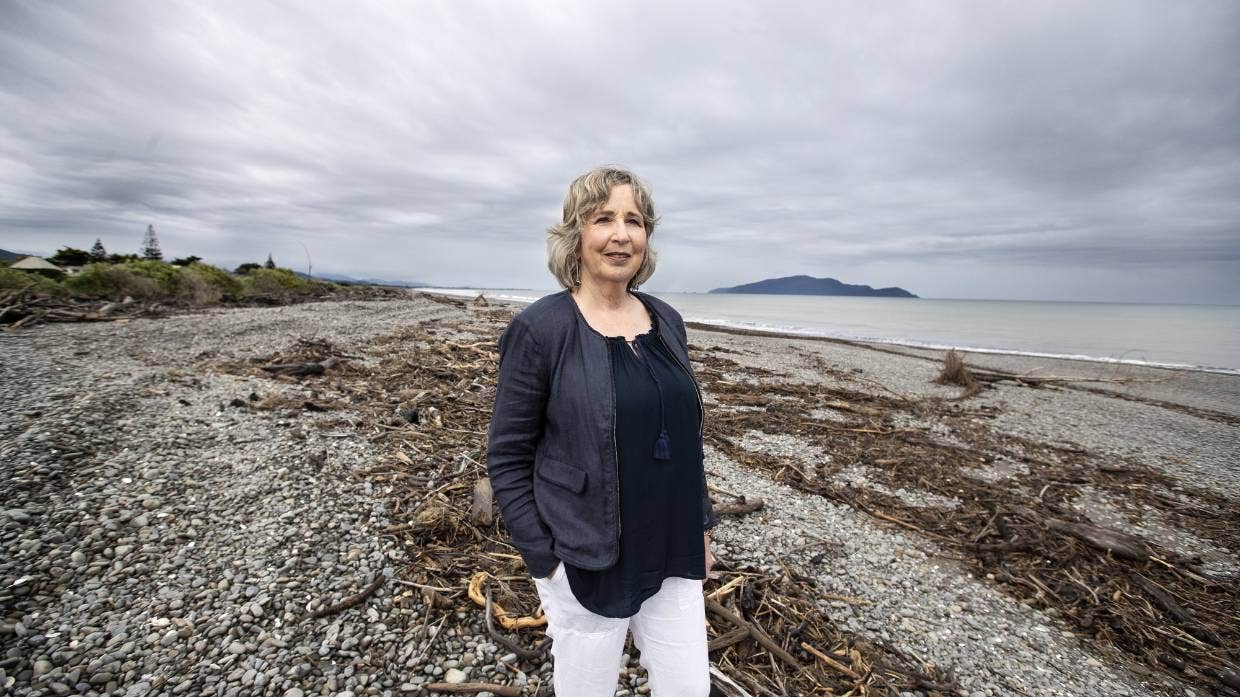 Koh became a financial adviser in 1999, but sold her business in 2020. But Enrich Retirement is not in the business of providing personalised financial advice. Instead, it provides courses, webinars, interviews and guided reading for subscribers, primarily with a financial focus.

"It's about knowing how quickly you can run your money down without running out before the end of life," Koh said.
Knowing this with confidence could avoid people living parsimoniously, and underspending, resulting in them living retirements that were unnecessarily pinched.

"You don't want to live your life in misery, and have more money in your accounts at the end of life," Koh said.
Among the people who helped Koh beta-test the content on Enrich Retirement was Kapiti Coaster Helen Allen, an occupational therapist.

Allen said living a good life in retirement was about more than just numbers, but that money played an important role in enabling people to live good lives.

She came across Koh when she was looking around for resources to educate her in preparation for her impending retirement.

"I'm planning to finish my major career job fairly soon," she said. "It comes up on you really quickly."
She had enjoyed being able to see others sharing their stories about managing money in retirement, and enjoyed the positive feeling about money she had seen on the site.

"My main focus is on how you work your finances when you are no longer being paid on a regular basis," she said.
Some elements of preparing for retirement could be quite confronting, including the process of working out your life expectancy, which is needed in order to work out how much of your nest egg it is safe to spend each year.

Expert contributors to Koh's business include Dr Doug Wilson, author of Ageing for Beginners and the 2021 Senior New Zealander of the Year, relationship and sex therapist Edit Horvath, and financial author Martin Hawes.
Liz Koh is a money expert specializing in retirement planning. The advice given here is general and does not constitute specific advice to any person.. A disclosure statement can be obtained free of charge from www.enrichretirement.com