Shift: The Awe-some Edition is a four-week walking challenge and this year the theme is "Awe".
Awe is a difficult thing to describe but everyone knows it when they feel it. We experience awe when we encounter something new and vast.
Throughout this 4-week steps challenge, you'll be tracking your daily step count as you learn how to bring more awe into your everyday and boost your physical and mental wellbeing.
Each week there will be a different theme related to Awe:
Week One: The Power of Nature
Week Two: The Beauty of Art & Music
Week Three: Awe-Inspiring People
Week Four: Micro-Awe: Get a Daily Dose
Throughout the challenge, you will earn points each day by tracking the number of steps you take.

In addition, you will earn extra points by completing additional activities designed to facilitate your experience of awe. There are three types of weekly activities that will earn you points toward top individual or team status.
Mondays - you'll be given an activity to deepen your understanding and experience of awe.
Wednesdays - get your cameras ready because on Wednesdays you'll be asked to upload a photo of something you find awe-inspiring.
Fridays - you'll get to test your knowledge with some fun quiz questions.
You can also check out the video below to learn more about Shift.
Registrations open: Monday 19 September
Challenge dates: Monday 3 October – Sunday 30 October
Team size: 2-6 people
What can I win?
There are heaps of prizes up for grabs and you don't need to be at the top of the leaderboard to be in with a chance to win.
Registration draw
The first 20 people to register will win a set of wireless earbuds
Weekly prize draws
Complete all weekly activities and you'll go into the draw to win a $50 GiftPay card. Two to be won each week.
Wear out your shoes
Everyone who takes an average of 8,000 steps each day throughout the challenge will go into the draw to win a new pair of shoes! (Prize will be a $200 New Balance voucher)
Picture this
Upload a photo of you walking throughout the challenge and go into the draw to win a Fitbit! (Versa 3 Model)
Top team
$100 GiftPay card for each team member
Top individuals - Five chances to win
$100 for the top five individuals who were not part of the top team
Get Ready for Shift: The Awe-Some Edition
To participate in this challenge, make sure you Login or Register to GoodForYou - our Health & Wellbeing Program. It is Free for all HealthCarePlus and UniMed policyholders. If you are not a HealthCarePlus policyholder, you can still join for just $4 per month. Just follow the simple instructions here.
Once you've done that or you are already a registered GoodForYou user then start inviting your friends or family to join you. Please note that you can compete in this challenge with friends and family members who are not HealthCarePlus members.
Simply visit the Friends and Family section of your settings, where you can add up to FIVE friends and family members to your account for FREE. That way, when Shift registrations open, it will be much easier for you to add them to your challenge team.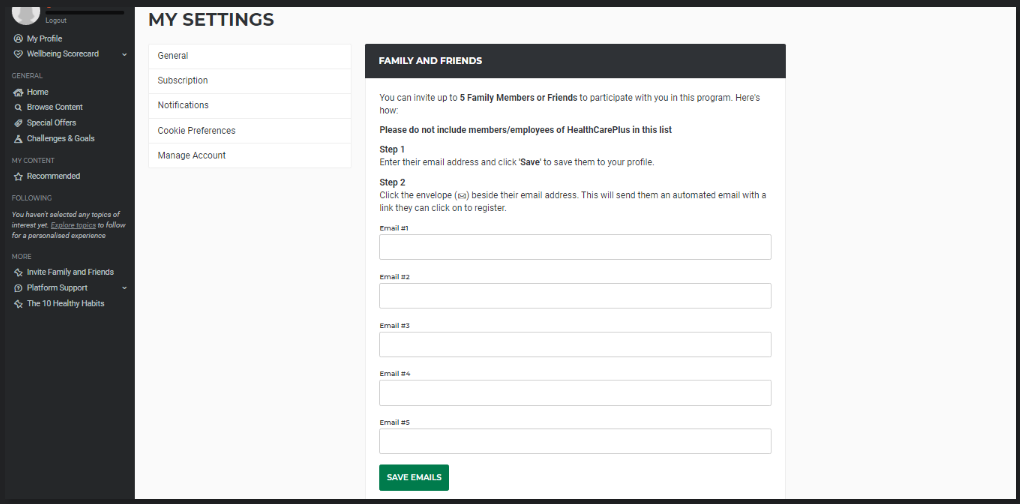 Every experience is better when you have someone to share it with. So Invite up to five family members or friends to join you on GoodForYou, not only will they be able to take part in the challenge with you, but they'll also get access to all the other great information and tools to improve their own wellbeing.
Read the Shift Guidelines and FAQs here.