We are delighted to see our funding and resources are helping the Youth Workers Resource Centre, an organisation that aims to empower, educate, and advocate for young workers (15-35) anywhere in Aotearoa, and provide a pathway to employment justice for those who have been mistreated.
Through our 'Grants for Good' Program, they have been able to meet the operational costs of running their Free Help Centre to young people and provide access to justice to young workers.
So we've contacted them to learn more about their project and the wonderful work they hope to accomplish with the grant.
1. Tell us a bit more about yourself (organisation)?
The Young Workers Resource Centre (YWRC) is a community organisation dedicated to empowering young workers to challenge systemic inequities in the labour market and create a new truth where equity, inclusion, and justice are foundational expectations of their employment relationships. YWRC has been operating since 1993 and has a long track record of empowering young workers through education and activism.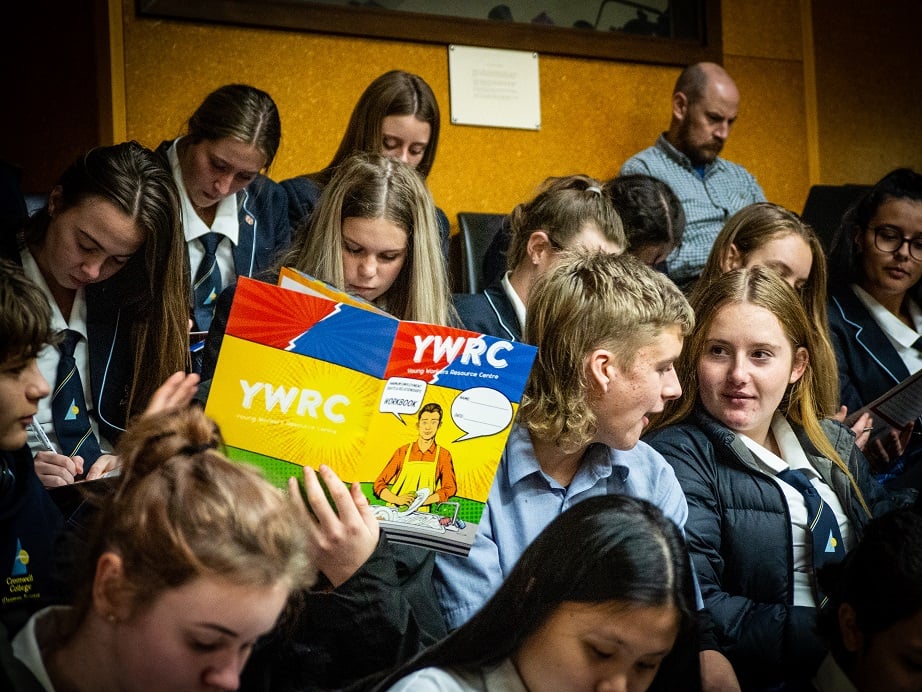 2. What are you doing? Or What is the primary focus of your research?
YWRC operates a Help Centre focused on removing road blocks to fair work experiences for youth. The help centre removes barriers to justice for exploited young workers by providing free advocacy and support to navigate challenging employment processes in a mana-enhancing way. Through this initiative, monitoring of employment issues impacting young workers, and an ignition of youth activism, we will work to change the dominant narrative that accepts exploitation and powerlessness as inherent in the employment experiences of youth. We have trialled this initiative since the beginning of 2021 and have empowered more than 300 young workers to achieve fair outcomes, with demand for our guidance increasing as awareness grows.
3. What inspired you to do what you're doing?
Addressing systemic barriers that prevent youth empowerment in the workplace has inspired this kaupapa. Young workers in Aotearoa do not have meaningful access to justice, especially in the wake of COVID-19, and are disproportionately impacted by precarious employment conditions and exploitation. They do not understand how to apply their rights and they have limited access to the union movement. We aim to magnify the voice of rangatahi to inform solutions that advance equity and inclusion.
4. Why did you choose to focus on this topic?
Through our previous experiences we found that two significant impediments to justice for youth are the costs associated with employment relations processes and having a relatable advocate driven to empower young workers through a social justice lens. We have applied these learnings to our help centre and our advocates stand side-by-side with rangatahi through unjust practices such as wage theft, unjustified dismissal, workplace bullying, and discrimination. We develop and pursue solutions to these issues that are identified by our young workers in order to empower them with agency over their working lives.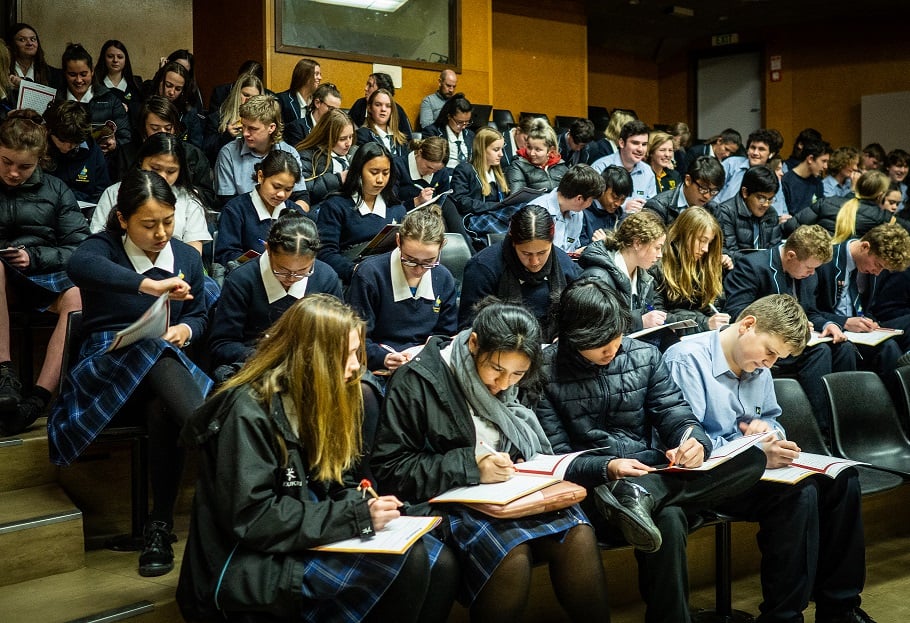 5. What made you decide to apply for an HealthCarePlus Grant for Good? (where did you hear about it)
The primary reason we applied to HealthCarePlus was values alignment. When investigating their 'Grants for Good' initiative it became clear that there is a strong values alignment between our organisations in terms of supporting positive social change and creating an equitable society. It is important to YWRC that we align strongly with our funders as it creates a partnership and a mutual investment.
6. How was your experience in Appling for the grant?
We found the experience to be effective and efficient, and appreciate the regularity of communication with HealthCarePlus representatives.
7. How has funding from HealthCarePlus helped? (to advance your research)?
HealthCarePlus funding has been critical in ensuring we are able to meet the operational costs of running our free Help Centre to young people. Without this funding it would be challenging to employ our Help Centre staff on a permanent basis, and this would compromise our ability to provide access to justice for young workers in Aotearoa.
8. What does this grant mean to you?
This grant means the difference between providing access to justice to young workers and leaving them isolated without support. We are also incredibly proud of the group of unions that have formed HealthCarePlus and prioritised grant funding to support positive social change. It is heartening to see the union movement seeking additional ways to improve the community on top of the advocacy it provides for union members.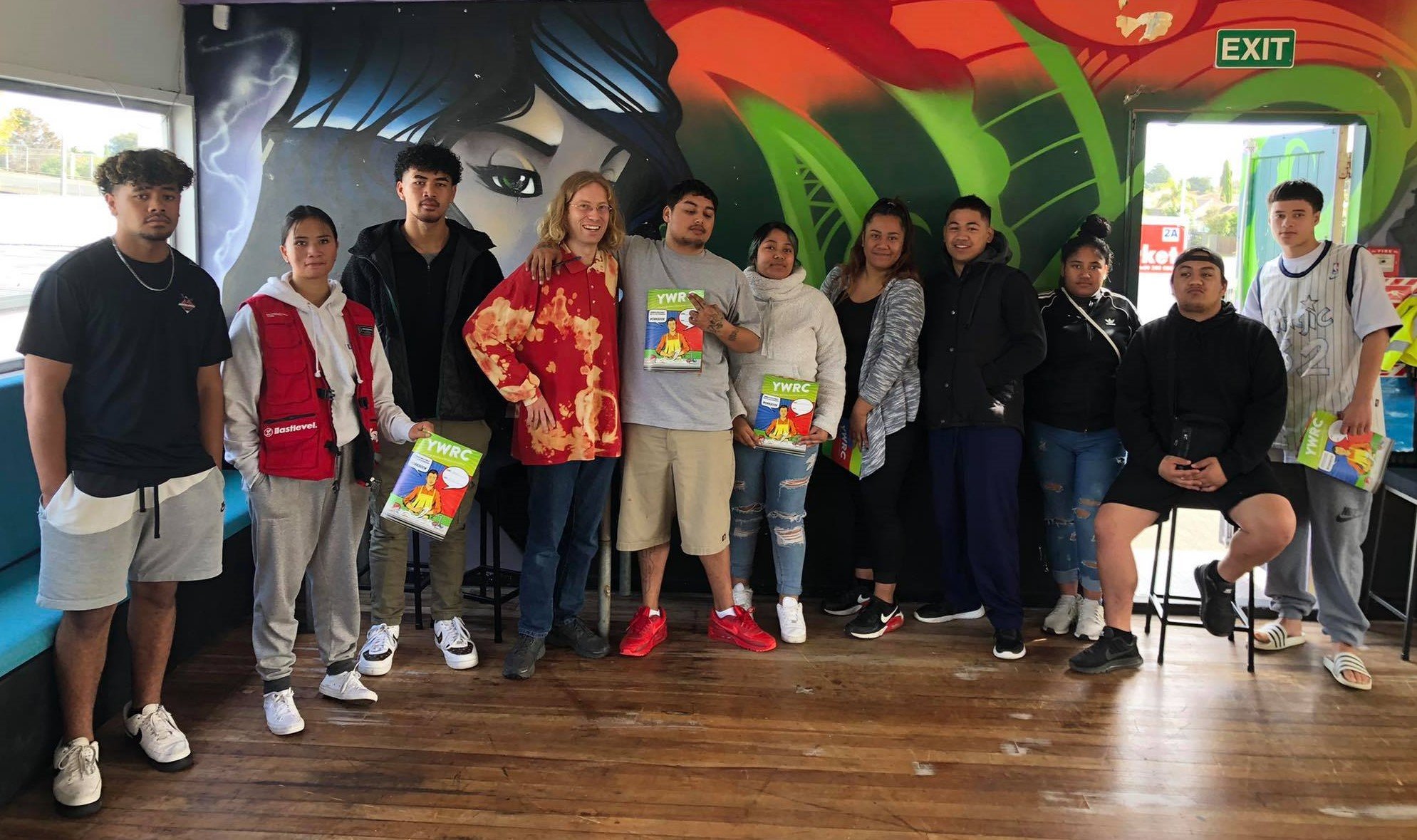 9. What would you say to others considering but hesitant in applying for a grant?
We would encourage them to reach out to Grants for Good if they feel they meet the criteria and have a discussion about the suitability of their project. We would also offer to have a chat with them about out own experience with HealthCarePlus and the grants process.
10. What advice would you give to future Grants for Good applicants?
We would say that they best thing they can do to thank HealthCarePlus is to deliver a strong impact to the community and do the work they promised to do in their application. We would also say that the Grants for Good team are very approachable and to not hesitate to reach out to them if they have concerns or questions.
11. What are you hoping to achieve?
Removing the barriers to justice for young workers so that they are confident to apply their rights in the labour market, have flourishing employment experiences, and are exposed to the benefits and responsibilities of the union movement. We are also hoping to discourage employers from taking shortcuts in employment relations practices when employing young workers, and challenging the societal assumptions that employers should hold all the power in the labour market. Specifically, we aim to support and empower 175+ young workers every year through the help centre.
12. In what way will your project/course help make a positive impact on others?
When launching this project, we shaped our advocacy process to maximise the benefits to young workers based on our organisations extensive history of interacting with youth experiencing adversity. We mapped out a young worker journey experience that emphasizes accessibility at every step of the process. As a result, a central and driving priority at the beginning of any engagement is identifying what a young workers goals are and working towards those, rather than imposing our own expectations on outcomes based on perceived expertise. Our approach is: 'nothing for you, without you.'

Our specific aims are:
To provide access to justice for young workers by providing support and advocacy around issues of exploitation and mistreatment, and to address the power imbalance that exists between employers and young workers.
To empower young workers to achieve fair outcomes in their employment and grow youth leaders to advocate for their peers in the labour market.
To be a genuine nation-wide help centre that prioritises support for marginalised or isolated young workers.
To ignite youth-led campaigns around employment issues impacting young workers in specific industries and across the workforce.
To instil young people with the principles of activism and collectivism in order to challenge systemic inequity in the labour market and introduce a new status quo that rejects exploitation and powerlessness as inherent in the employment experiences of youth.


---
If you are interested and want to know more this year's Grants for Good and how to apply for one then click here.