Buying a life insurance policy is a long-term commitment. It takes time to assess what you need and what you can afford.
Understanding the basics of life insurance guarantees that you'll get the policy you need at a price you can afford to create a financial safety net and protect your loved ones.
In this article, we'll walk you through your options so you can understand the cost of life insurance and choose the right policy for your needs.
This post is an excerpt from our new LIfe Insurance Guide that aims to make insurance easier to understand and therefore making it easier to make the right decisions when it comes to protecting what's important. You can download the full Guide here.
How is a life insurance premium calculated in NZ?
Rate for Age or Yearly Renewable Term - Annual (or yearly) renewable term is a one-year policy, but the insurance company guarantees it will renew the policy on each anniversary up until an agreed age, regardless of the health of the insured person, and with a premium set for the applicant's age at that time. The key thing is yearly stepped premiums increase each year in line with your age. Rates are for all people of a similar age and condition at policy commencement.

Level cover is a multi-year policy, where the premiums are fixed at the start and stay the same for the agreed period. Most commonly fixed premiums until age 65, 70 or 80. The insurer guarantees the premiums and cover amount will not increase, but this type of policy will be more expensive initially.
You can select to index link a policy. Indexation is an automatic annual increase to the amount of insurance cover you have, to make sure the value of your cover is not eroded by the impacts of inflation. Your premiums will also increase when the cover increases if you elect to include this benefit.
Or you can choose a hybrid structure - a combination of both level and yearly renewable term premium structures can sometimes be smart – talk with your financial adviser to structure the best cost-effective insurance policy.
Generally speaking, the level premium cost more to start with compared with the rate for age insurance but when you get older, your premiums will continued to be affordable.

How much does life insurance cost in NZ?
There are a number of factors that contribute to the price of your life cover policy. Understanding this can help make the application process smoother and ensure you make the best decision, both in value for money and protection for your family.
Some of the factors that determine the life insurance policy cost: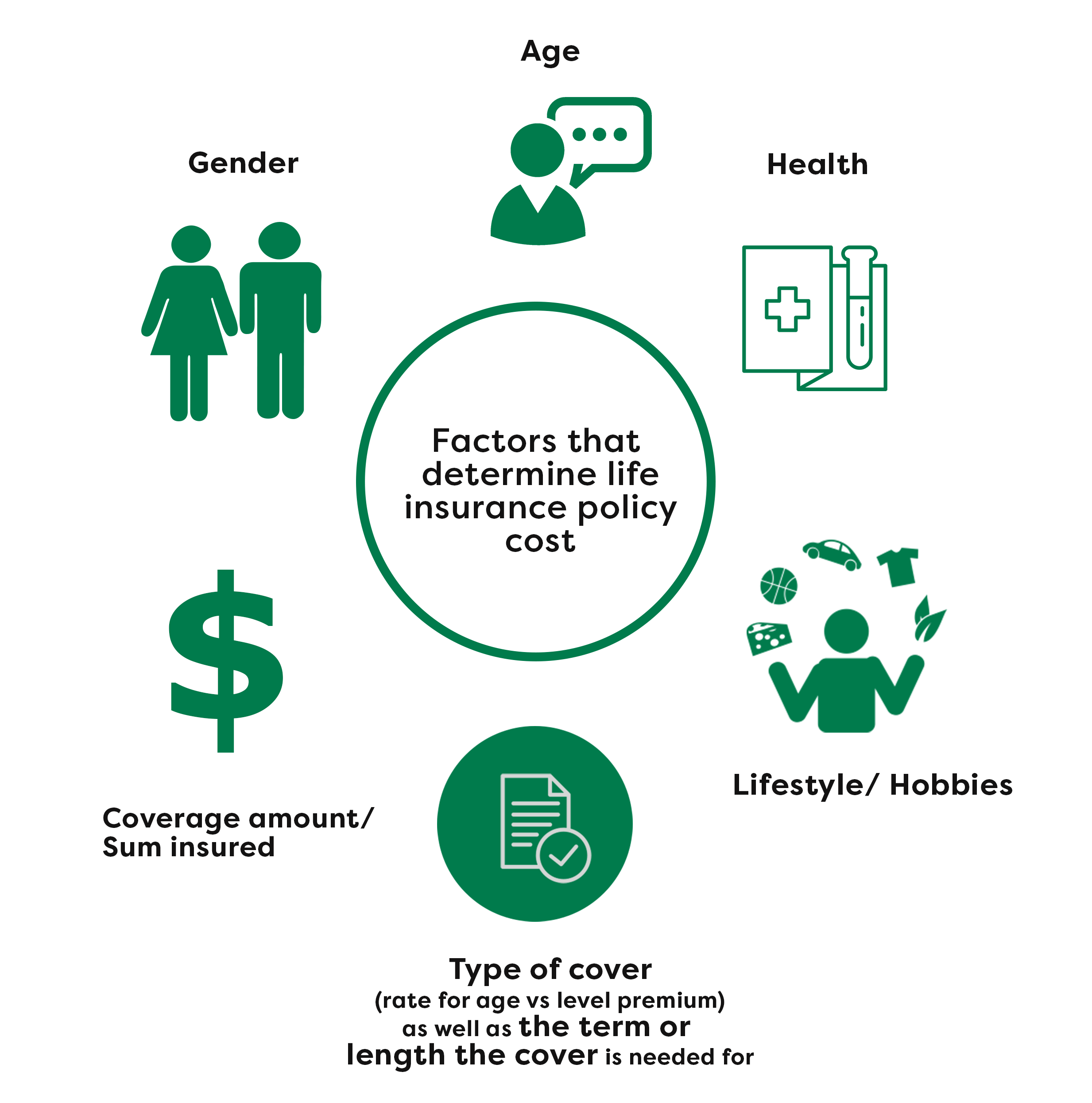 At HealthCarePlus, we have a nationwide team of Financial Advisers, so if you'd like to talk to one of them from your area, you can book a time for a free no obligation chat about your circumstances and what could be right for you: