To get started, please follow the instructions below to access the platform:
Follow this link to sign up: https://info.healthcareplus.org.nz/good-for-you
If you are a HealthCarePlus policyholder, click the CTA "Sign up for GoodForYou" to register. To get free access, please use your registered email with us when signing up.
If you are not a HealthCarePlus policyholder but an eligible union member, you can fill out a quick form to join us as an Associate Member, then you will be eligible to signup

to get access to

Good

ForYou

for just $4 per month.

Please note if you register or login via a mobile device, you will be prompted to save the Health Hub app icon to your home screen (see below).





Once completed the registration process, you can begin to set up your own wellbeing portal with the easy-to-follow steps below.
1. Wellbeing Scorecard
The first step is to complete your Wellbeing Scorecard, to begin click on the tab found on the left hand side of your home screen.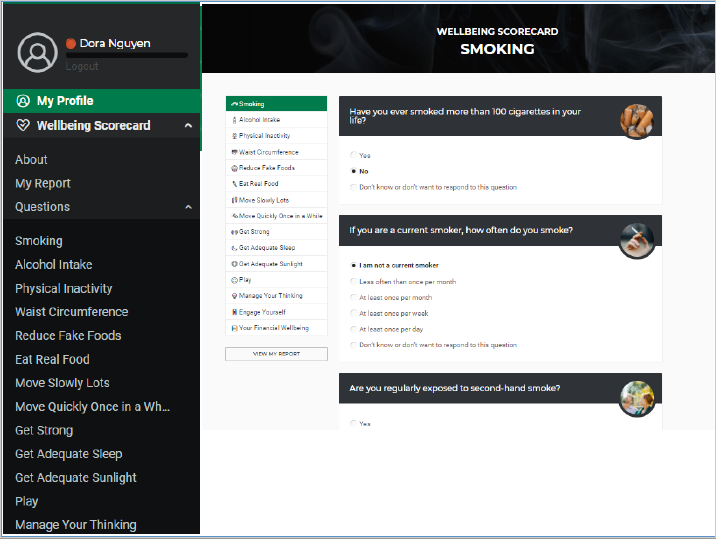 2. Get Health Report & Recommendation
When you complete your questionaire you'll receive helpful feedback and a Healthy Habit Score. You can update the questionaire as you improve.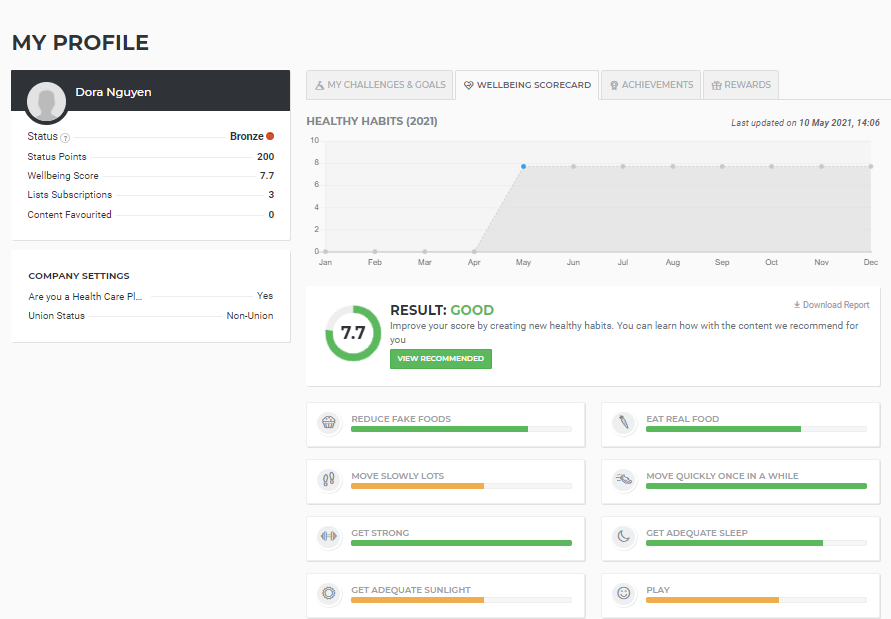 Based on your answers to the questionnaire you'll be directed to resources that will help you create real change and achieve optimal wellbeing. These resources will appear on your home screen under "Recommended For You'.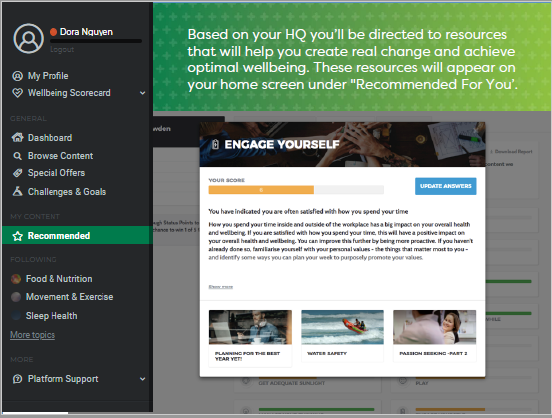 3. Topics
Check out the Topics including articles, recipes, workouts and podcasts, "follow" any that interest you.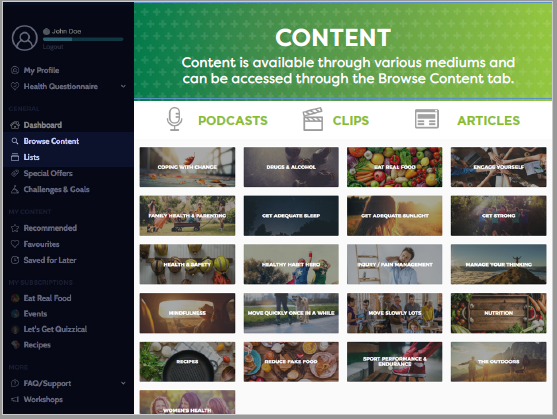 4. Challenges
Explore the library of interactive Challenges that you can participate in at any time.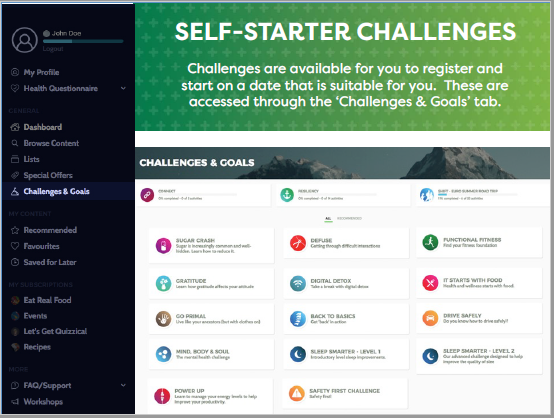 5. Points, Status, Rewards
You will earn points and badges for reading articles, watching clips, listening to podcasts and completing challenges. All you have to do is use the site to earn points and upgrade your Status from Bronze to Silver then our expert level GOLD!
More Points = Higher Status = Greater Rewards
6. Special Offers
Special offers are available through the 'Special Offers' tab. The special you receive will be determined by your Status, as you move through Bronze, Silver and Gold the better the offers you'll get.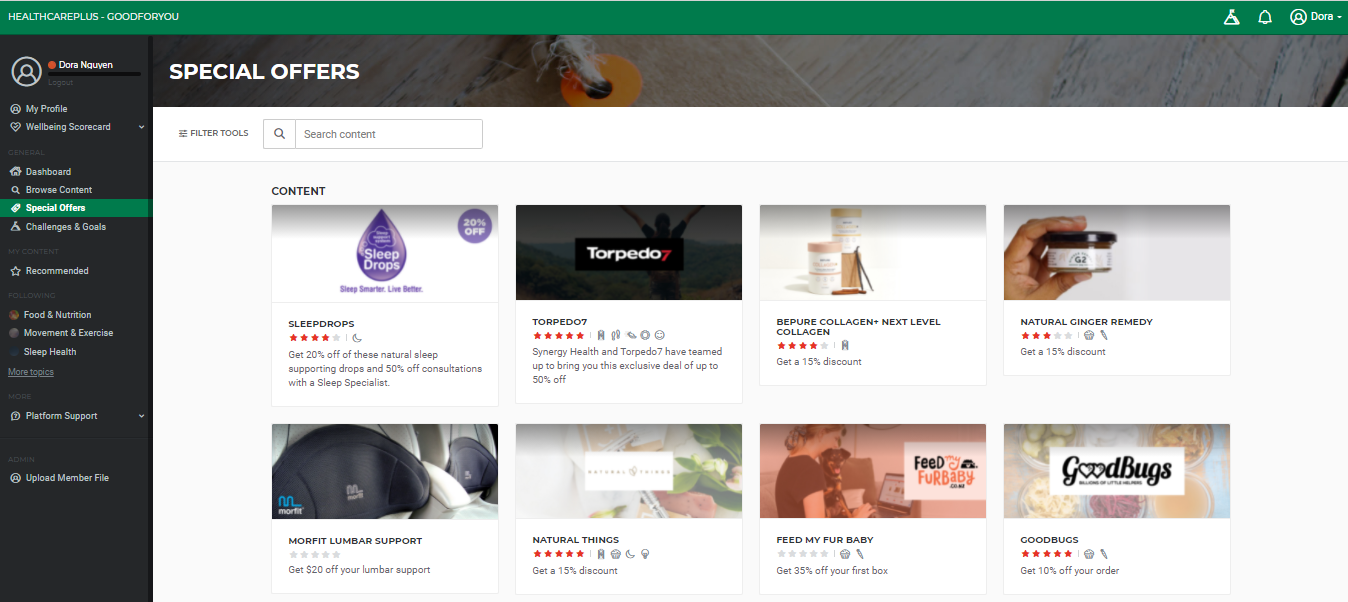 7. Invite Family and Friends to access Health Hub.
You can invite up to 5 family members and/or friends to join you on the journey towards getting the most out of life.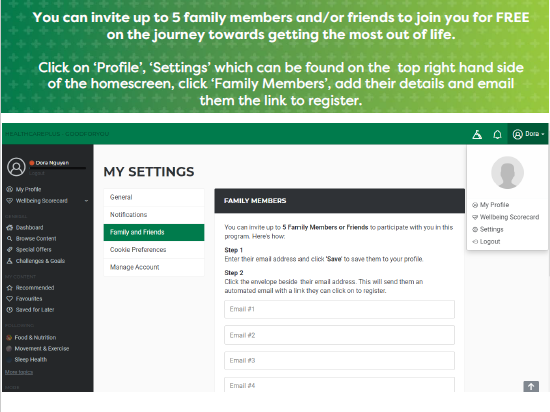 8. Email Notification
You can choose how frequently you are emailed by GoodForYou and what you are notified about. Just go to your Email Notifications within Settings, choose the frequency, day and time you would like to receive content updates and then tick or untick the boxes relating to the various content types to determine what content you receive updates about.
If you need assistance with the portal, please contact us at any time via support@synergyhealthltd.com