As a HealthCarePlus Member you have had access to a nationwide team of financial advisers who have worked with us for over 30 years, providing you with financial advice and support when it came time to claim.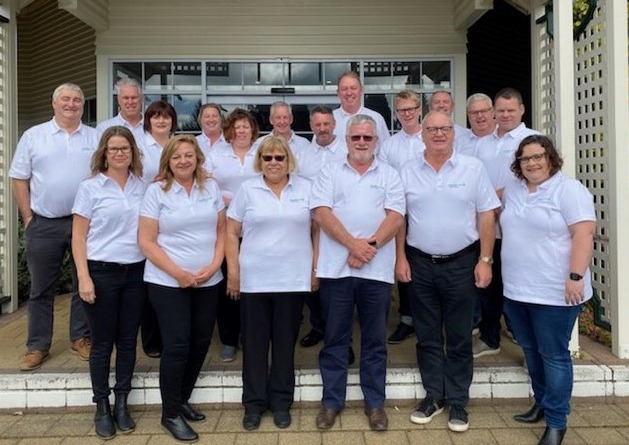 The Monument Financial Advice Team at recent HealthCarePlus Training Day
They were known as our HealthCarePlus Representatives but the reality was they were financial advisers contracted to HealthCarePlus through Monument Insurance because HealthCarePlus as a Society has never legally been able to provide financial advice.
So, Monument Insurance has been our appointed business partner since the early 1990''s to provide financial advice to our members on life and health insurance products and they have played an important role over the years in supporting our Members find the right cover for their needs and supporting them through challenging times.
Changes to The Financial Markets Conduct Act
So whats changing...just the name! This year The Financial Markets Conduct Act 2013 has been amended and that means changes to how we promote our Financial Advice Partner. We can no longer call them HealthCarePlus Representatives and will need to refer to them as Monument Financial Advisers. See new brand that we will use below:

They are still the same financial advisers in your local area and they will continue to be will be your 'go to' person to ensure the plan remains suitable and to help with any serious claims
The team of advisers will continue to offer our Members the same level of advice and support and nothing will change their dedication in supporting our Members just like the feedback below:
"Mike O'Neill has been our HealthCarePlus Representative and adviser for almost ten years now and in this time has given us always nothing but the very best of advice and care.
He was very helpful and accommodating when we both had operations. He walked us through the details on the forms which were quite daunting at first. Again, the friendly reassuring voice on the other end of the phone was a comfort and a relief. We are truly blessed to have reps like Mike on the other end of any phone call."

Mary Jane, Mangonui
"A heartfelt 'thank you' for all the wonderful support you have given me during my recent medical ordeal. Thanks to my excellent health insurance all the bills have been paid and I have had the best of care. I really want to emphasize to you that the support you gave me was so reassuring and provided me with the confidence to head into my battle with a lot of positivity."

Linda, Auckland
"Neil McKenzie has been our insurance advisor for over ten years. During that time he has met with us regularly to ensure our ongoing insurance needs are met in a way that best suits our stage of life. Neil has patiently answered questions and supported us with any queries or issues we have had. We would highly recommend using Neil for your insurance needs."

Ngaire & David, Canturbury
So, if you would like to talk to one of the Monument financial advisers in your area and find out how they can help you with your personal insurance requirements, you can book an appointment by clicking on the button below: